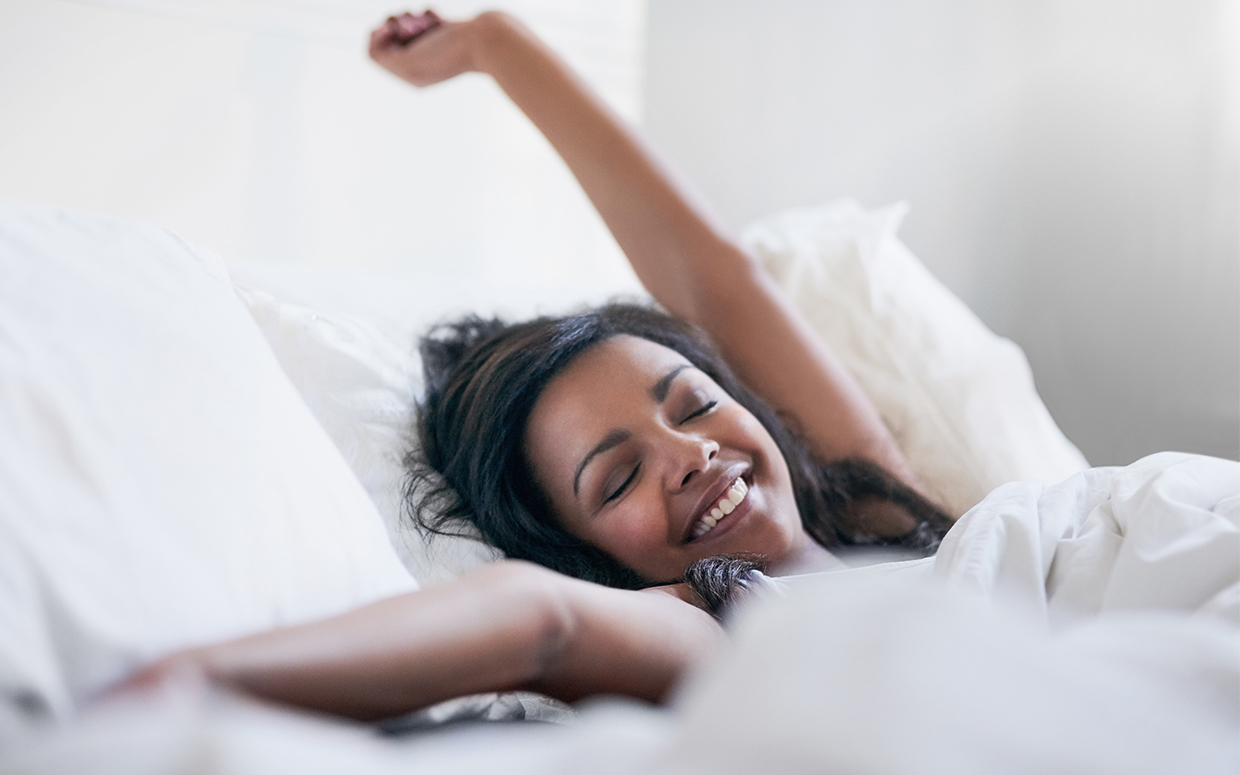 Our Bed Chart
Choose a Bed and Mattress That Fits Best
It's estimated that most homosapiens spend a third of their lifespans in bed. And we all have our own style of 'bed-ing' – some sprawl, others curl up. Some sleep-ers hug a pillow on their sides, while some flop onto their back and snore loudly. Some might sleep like they're comatose, and others still might thrash about all night.
That's why choosing the right bed sizes for your home is kind of a big deal if you're a homosapien – because a sprawler isn't going to slumber well on a single mattress, and you're not going to enjoy sleeping next to a thrasher on a modest double bed.
What You Should Consider When Choosing a Bed Size
Room Size
Perhaps the most obvious consideration: will the bed that your heart desires fit into the intended bedroom? You might argue, with the innocent hope of a child – that a king bed will fit into your 50sqm apartment, if you're willing to sacrifice almost all of your floor space. However, stubbing your toe on the base of the bed every day isn't going to work for you in the long run.
Most modern homes or apartments might fit a comfy queen bed in the master bedroom. Measure up your home and take those measurements with you to a bed store, to help you calculate what's going to fit best, so that you can enjoy both sleeping comfort and sufficient space to live.
Budget
You'll need to consider your budget and your most pressing needs – we always advocate sleep quality, over keeping up with the Joneses.
As an example, if you suffer with chronic back pain, you may need to consider a memory foam mattress, or perhaps a hybrid mattress – these are typically a little more expensive, and so you might find yourself having to opt for a Queen instead of a King, due to cost. To purchase a cheap pocket-coil king-size bed, simply for the sake of having a king-size bed, may become a king-size back-ache that you'll regret.
Sleeping Partners
If you're single or do not share your bed with anyone, you can choose any bed size that suits your sleeping habits – go wild! Some single people will choose a simple single bed, to make space in their room for other furniture, such as a craft desk or reading nook. Alternatively, a single person who sprawls may still opt for a three-quarter or double bed to accommodate their spread-eagled limbs.
However, if you do have a sleeping partner, you'll need to consider a double, queen or king bed – depending on your personal sizes and sleep behaviours.
Sleeping Partner Behaviors
You might get away with a modest double bed if you and your partner both slumber like dead, entombed pharaohs. This would mean hardly moving, and strictly occupying the space allocated to what is vehemently declared in most relationships as "Your Side".
However, if you've had to start building pillow walls, or resign yourself to sleeping on what feels like a bouncy castle, because of a restless sleeping partner, you may need to consider upscaling to a larger bed size, such as a queen bed.
Purpose Of The Room
A master bedroom usually enjoys a more luxurious bed size, such a queen bed or even a king bed, if there is sufficient space. A children's room is likely to have a single bed, or two singles, or a bunk bed with single mattress sizes to fit. In some homes, an office area or art studio may double-up as a guest room, with a single or three-quarter bed for emergency overnight guests.
If you're considering signing your home up on AirBnB, or expect to have frequent visitors, your guest room would be more comfortable for couples, with a double or queen bed. As so many modern homes and apartments are limited in space, careful consideration should be made as to the various functions that each room needs to fill.
More Bodies Than You Planned For
A funny thing happens when you have children – you suddenly realize how much space those tiny little bodies are capable of filling up. Your lounge feels claustrophobic for all the toys strewn across the room, and your kitchen is a cluttered mess of bottles and kid's bowls and cheap juice.
This little phenomenon has a way of creeping into the bedroom too, and you may soon find yourself lying in bed – quite awake, unfortunately – wedged between a child's rear end on your right side and your alsatian's wet nose on the left. Meanwhile, your partner hangs on for dear life on the other end of the bed.
Having a family has its own set of challenges – sleeping should not be one of them. You can turn this challenge into a joy by considering a bigger bed, or selling one of the kids. (QUERY: dark humour… too dark?)
When Super King Still Isn't Enough
Although not available commercially from regular bed shops, it has become a trend to personally design beds, dreaming up Herculean-sized beds of all shapes. Becoming more available in some countries abroad, 10- and 12-foot beds offer almost-ridiculous amounts of sleeping room, custom-made for the enormous bedrooms of the rich and elite.
When considering something as daring as a custom-made bed, it needs to be remembered that custom linen would also need to be made, as well as custom-sized duvet, blankets and mattress liners.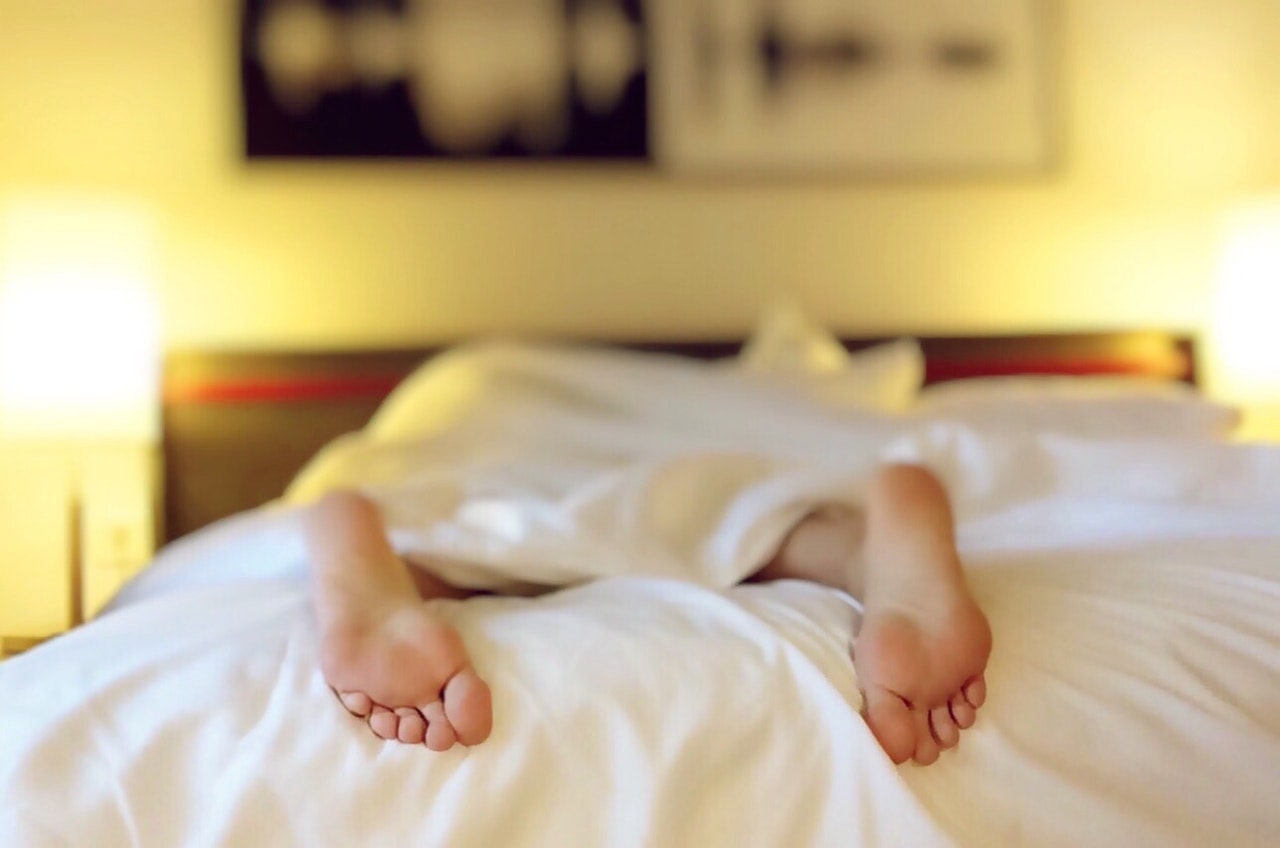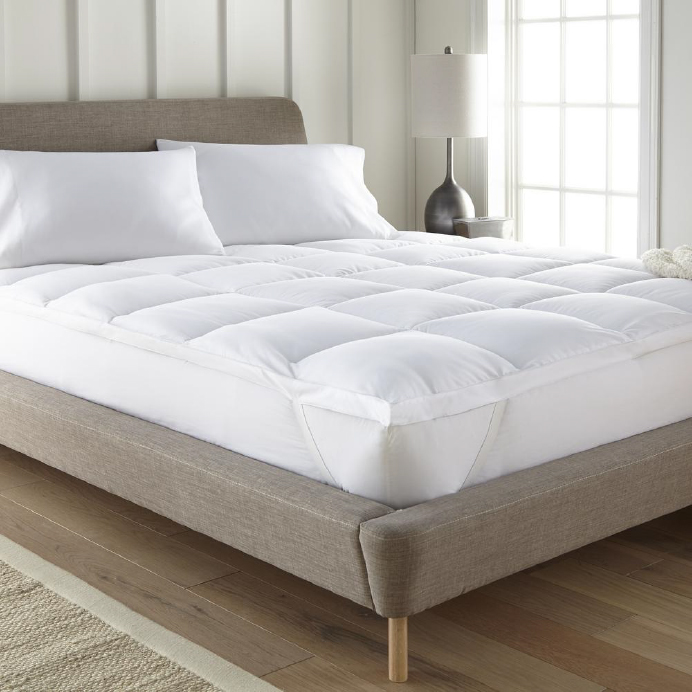 More Bed For Your Buck
What Is "Extra Length"
If there's one thing that short people don't understand, it's the discomfort of having their feet fall off the bottom of the bed, even when their head is almost touching the headboard. Regular bed sizes aren't quite sufficient for the taller specimens of humankind, and so an extra 12 centimetres has been added to the length regular-sized bed, to accommodate the ankles and feet of such sky-scraping sleep-ers.
We call these beds "extra length".
Many people purchase extra-length, even if they don't technically need it. The additional centimetres at the bottom do allow for the luxury of a little extra wriggle room, and also gives double, queen and king beds a more imposing look and feel.
When creating a guest room, whether for personal guests or for a guesthouse or hotel, we recommend that extra-length beds be used so that tall visitors don't find themselves dangling off the foot of the bed.
Buying Linen For Your Bed And Mattress Size
As silly as it may seem, some of the biggest bed-buying mistakes occur after the bed has been bought, by acquiring the wrong
linen
. Although bed and mattress sizes are fairly regular in terms of width and length, there are some deviations that can trip you up:
Extra length
The most common mistake in linen purchases – if you've bought an extra length bed, don't forget to purchase an extra length mattress protector, sheet and base cover. Extra-length linen is readily available at most home-decorating shops and linen departments, and are made to the custom extra length, 200cm.
Extra depth
Many mattresses are what we call "extra depth" – they are thicker and chunkier. Standard sheets will not fit them, and so you'd need to source sheets and mattress protectors to fit your extra depth mattress. Thankfully, you'll find these at most stores, and will even find "extra-length, extra-depth" linen for your extra-bed!
Choose The Bed Size That Fits Your Lifestyle And Your Home
Your bed is a big deal to you, and it's totally a big deal to us too. Anything that affects how well you sleep, is going to affect your quality of life as a whole, as well as your personal health. Over and above that, the bed that you choose is going to affect your relationship – it's said that disruptive sleeping habits such as snoring and restlessness can place unprecedented strain on relationships.
Choosing the right bed is important, to avoid facing each day tired and stressed out. If you're looking for a new bed, and would like to talk it over with someone who knows what's available, get in touch with us and let's chat about the different mattresses and bed sizes that would suit your specific needs.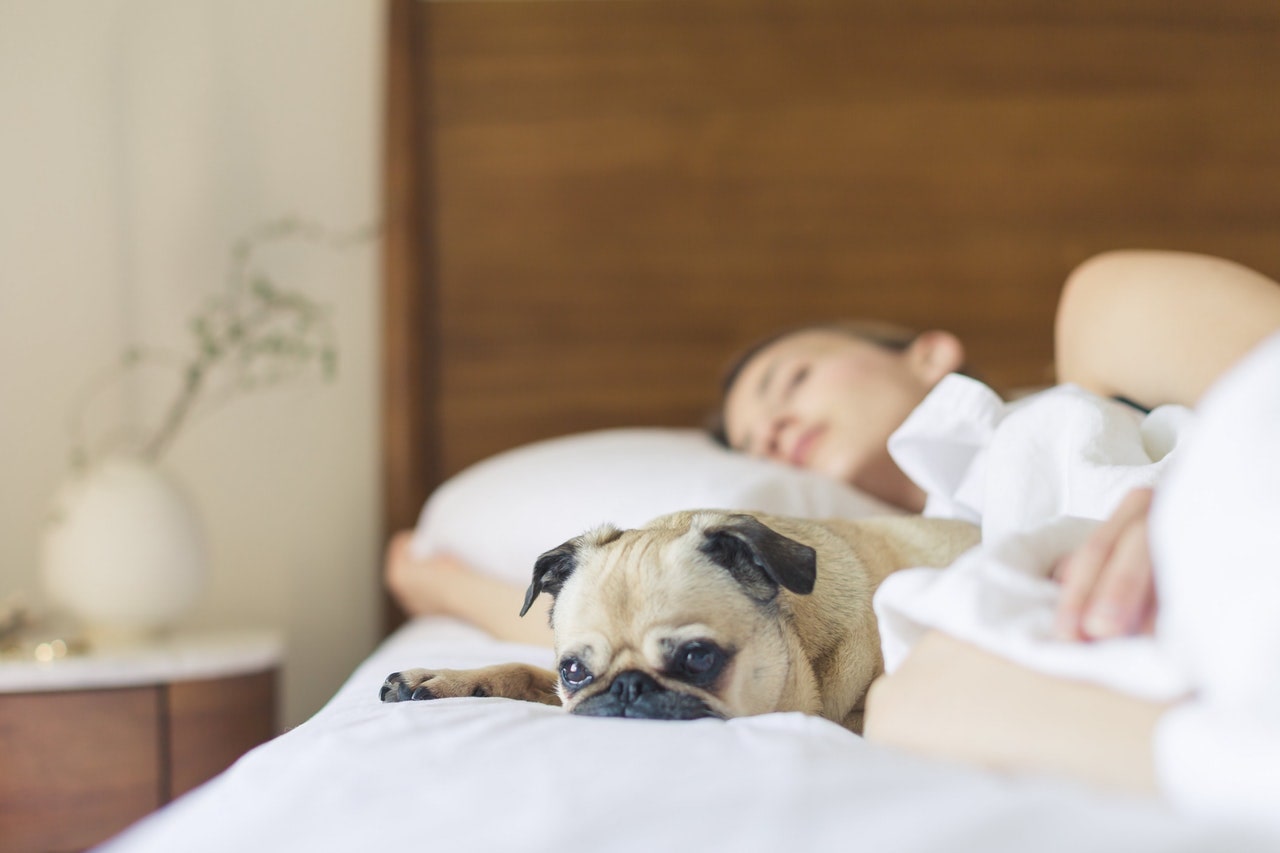 Our Products
WAKE UP TO WELLNESS EVERY DAY
Kramerville
JOHANNESBURG.
16 Desmond Str, Kramerville, Sandton
Hillfox Value Centre, Hendrik Potgieter Rd
900 Umgeni Road, Umgeni, Durban