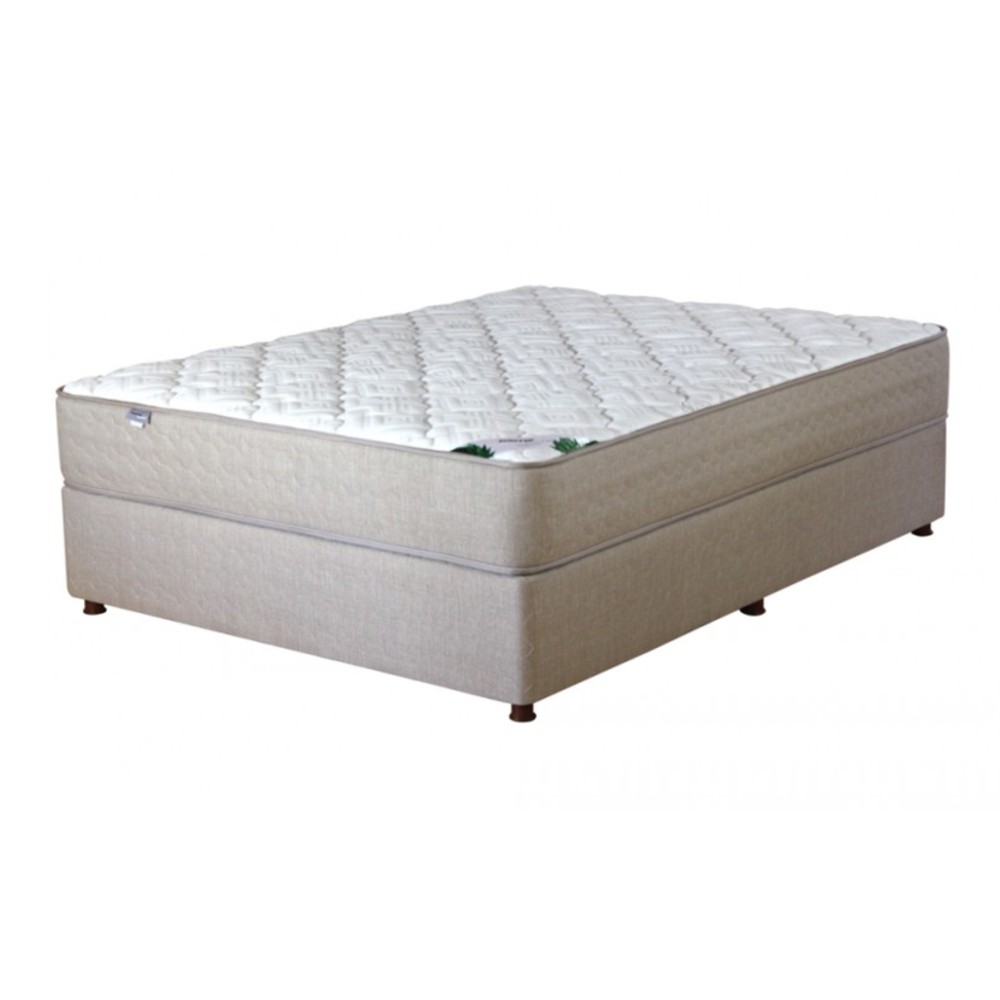 Looking for that plush support? The Latex Top offers all the durability of a high coil spring count with a chunky layer of latex, giving you that luxuriously plush feel. This bed will be at home in a main bedroom, guest room, or upmarket guest house.
This bed is ideally suited for weights of up to 110kgs per person sharing.
High Coil Count Innersprung Mattress
High-Density Pure Latex Filling
Cotton fabric – keeping you cooler!
No-mite, Aloe-Vera treatment
Turn-free mattress
Comfort rating
Plush comfort rating
Suitability
For weights of up to 110kg per person sharing. This bed is ideally suited for young adults, upmarket guesthouses and B+Bs.
Comfort and support
This turn free mattress has a high coil count innerspring system to provide gently firm support and even bodyweight distribution. The spring system is topped with a 40mm layer of 45 density latex providing a luxurious plush sleep surface. Latex has natural antibacterial and mite repellant properties.
Durability
This mattress has a rust-resistant double tempered innerspring system with a 2.34mm gauge carbon/steel coil. The spring unit is connected to a 4.8mm gauge border wire to provide a firm edge to the mattress. This edge is encased in a high-density foam wedge to maximise the sleep surface and prevent the edges of this mattress from collapsing. A Duratech insulation pad is laid over the spring unit to serve as a buffer zone and prevent the springs from tearing the latex.
Fabric and health protection
The mattress is covered with a cotton-based stretch knit fabric that keeps you cool in summer and warm in winter. This fabric is treated with Aloe-Vera to prohibit dust mites and prevent fungus mould which reduces the likelihood of allergies and asthma.
Guarantees and warranties of mattress
Guarantee of mattress: 2 years
Warranty of mattress: 13 years
High Coil Count Innersprung Mattress
High-Density Pure Latex Filling
Cotton fabric - keeping you cooler!
No-mite, Aloe-Vera treatment
Turn-free mattress