As people spend more time at home, and are consistently looking for ways to attain a better work-life balance, adjustable bed sales are on the rise. We're no experts on the concept of working in eel better.
We've really seen it all – here are some of the biggest mistakes that purchasers make when buying an adjustable bed in South Africa.
Tips for choosing the right adjustable bed for you
We hope you feel somewhat safeguarded against some of the worst mistakes that people make, but it also helps to know what you should be looking for when buying an adjustable bed. We've done a ton of research on what makes an adjustable bed 'just right'.
1. Ensure that the mattress is extra-length
Your adjustable bed mattress will be required to bend and conform to the bed's movements, which 'shortens' the mattress over the bed's curves. When trying to recline on an incorrectly sized mattress, taller people may land up with their feet dangling over the bottom. Basically, it's going to suck.
If you're not sure what size mattress you need, allow your bed supplier to demonstrate an adjustable bed at work, with mattress installed.
2. Choose the right type of mattress
You'll need to steer clear of all spring mattresses – the steel components inside restrict the mattress and it quite simply will not fold.
Latex is a real win for adjustable beds – natural latex is resilient and flexible, like rubber, and bends fully and without delay and without taking damage. It's also cooler in summer and warmer in winter, hypo-allergenic and longer-lasting.
3. Bend the knee
We're not talking about surrendering to The Iron Throne… but there are few things more disappointing than an adjustable bed that doesn't bend at the knee. You're going to place strain on your lower back and your hamstrings by sitting upright, or even partially reclined, with your legs locked straight outwards. 
An adjustable bed should bend at the knee, or you'll end up having to support your legs with piles of pillows. It's basically unnecessary effort and is going to feel more like being in hospital than in the luxurious comfort of your own bedroom. 
4. Hey, stay on your side!
If you're buying an adjustable bed to share with your partner, don't let it drive one of you to sleep in the guest room! Get an adjustable bed that is split down the middle, with two motors, two independent remotes and two separate mattresses.
This gives both you and your partner independent control over 'your side', and even means that you get to choose different mattresses suited to your body weight and firmness preferences.
5 Biggest mistakes buyers make when choosing an adjustable bed
As you begin your search for the right adjustable bed for you, beware of these common pitfalls.
1. Buying from an untraceable and unreputable company
It's certainly convenient to research adjustable beds online, as you're doing right now, but as the saying goes: 'you can't believe everything you read on the internet'. What you can believe are real customer reviews and confirmed business reputation.
What buyers aren't aware of is how many online bed and furniture suppliers don't operate from a physical business address or store. They dispatch orders directly from an untraceable warehouse. Rather buy from a business that has one or more physical stores, so that you have better options to remedy any challenges faced with your bed order.
2. Buying a traditional mattress
Can any mattress be used on an adjustable bed?
Nope! Conventional pocket spring and bonnell mattresses are going to ruin your adjustable bed experience entirely. They don't bend at all, which means they'll be more than merely disappointing on an adjustable bed; they'll be outright useless. 
Latex and memory foam mattresses are the preferred choices for an adjustable bed. We recommend latex for its various other health and sleep hygiene benefits.  
3. Being unprepared for loadshedding
When investing in an adjustable bed in South Africa, it's prudent to think about the impact that power outages may have on your experience. Many buyers overlook this, not thinking to purchase a back-up power source. Now, imagine having your adjustable bed stuck in an upright position until electricity is restored!
No one wants to sleep on the couch when they've got a world-class adjustable bed in the bedroom… Buy smart, and get a back-up battery for your bed!
4. Installing a massage unit incorrectly
If you're tempted by the idea of an adjustable bed with a massage function, you may stumble across the option to have the massage unit installed into your mattress. What many people are unaware of is that in order to achieve this, the mattress has to be cut open and dissected! The carefully-designed ergonomics of your mattress will be badly compromised during this process.
We recommend that if you want a massage, rather take an afternoon off to visit your favourite day spa, and leave your mattress to do what it's designed to do: provide spinal support and all-night comfort.
5. Not researching the mechanics
Adjustable beds rely on state-of-the-art mechanics to drive smooth movements. It's not always clearly apparent which brand's mechanics live up to expectations. Even some of the world's leading adjustable bed brands are powered – or underpowered – by poor mechanical design.
Do a little extra digging and find out as much as you can about the adjustable bed motors that you're considering, such as manufacturer reputability and warranties.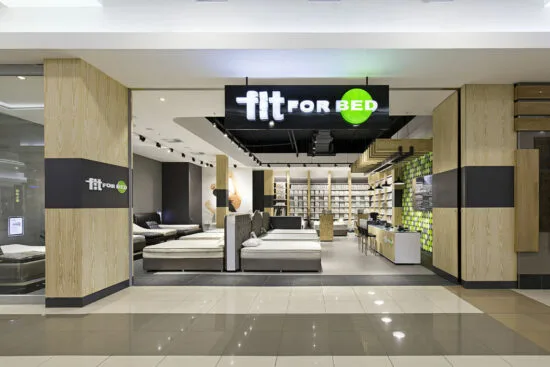 What to expect from a Swissway adjustable bed
What we love about Swissway adjustable beds is that they've considered all these pain-points, and more, to create a range of adjustable beds with all the bells and whistles that a buyer could desire.
1. Upright seated function
Some adjustable beds are limited to a 45-degree bend or less, which may require further pillow support for sitting up. Swissway is one of the few brands that will support your body all the way up to an upright sitting position (bent at the knee) so that you can enjoy total comfort in bed, whether you're reading, drawing, working on a laptop or using a tablet.
2. Trusted engineering and mechanics
We all know that when German engineers design something, they do it well! Swissway's motors are German-engineered and TUV-approved. Their motors are silent, powered by high-quality spindle gears, and can adjust the head and shoulders both simultaneously to independently from the legs – you get total control and comfort through cutting-edge mechanical perfection.
3. Ergonomic design
With its German-engineered slats or disc pads, and multiple tension zones, Swissway delivers an adjustable bed with spinal support and comfort at the core of its purpose. The ultimate goal is zero gravity – the feeling of almost floating, experiencing minimal pressure on the hips, shoulders, neck or spine.
4. Built-in power storage
The engineers at Swissway really have thought of everything, even South Africa's inevitable power outages! Swissway adjustable beds come with a battery back-up function, so that when the lights go out, you can still recline your adjustable bed back to sleeping position.
5. Designer aesthetics
You don't want to sleep in a hospital ward; you deserve a designer bedroom. Offering a choice from multiple base colours, Swissway's adjustable bed bases come upholstered in high-quality, durable linen, so that your bedroom is as beautiful as it is functional.
Fit for Bed – Swissway adjustable beds in South Africa
You may still have a bunch of questions about the pros and cons of adjustable beds. If you're feeling overwhelmed, reach out to a Fit for Bed expert to better understand what your needs are, and how an electrical adjustable bed might meet those needs.