We can barely contain our delight at the bedroom trends and beautiful bedroom accessories emerging this year! It seems that the old adage of 'less is more' is being tossed aside, in favour of a bold and unrestrained 'More is More!' approach to decorating and accessorizing the bedroom. 
And we love it! 
The simple bedroom decorating ideas that we love the most cover decor trends, functional modern bedroom ideas and the best bedroom accessories. Take a moment to dream with us… 
Mix-and-Match
This can apply to colours, designs and even to textures. While being careful not to overdo it (there is still such a thing as 'too much'), combining contrasting and complementing elements in the bedroom can be as simple as a textured wallpaper behind smooth satin sheets, and a faux fur bedroom rug. Toss a combination of floral and sailor stripe scatter cushions on the bed, and line the floor with natural jute or hessian woven rugs… mix-and-match is fun, flexible and affordable.
Statement Lighting
While finding a balance between smart lighting and statement lighting, 2020 is the year that lighting gets even more dramatic, with light fittings, chandeliers and hanging lamps that deliver the wow-factor. 
Bolder Beds
While not every master bedroom can fit a king-size bed, trends are moving toward bolder bed styles, such as sleigh beds and the classic canopy bed. Romantic and overstated, these are complemented by rich colours and beautiful bedroom accessories. If a canopy bed is not within means, another simple bedroom decorating idea is to have a statement headboard – strong colours lined with textured fabric are on the hot-list. 
Low Furniture
Low furniture has become particularly appealing for smaller rooms – lower beds, ottomans, couches and even bedside tables will allow for more natural light and give the illusion of space. Just a small life hack for brighter compact living spaces!
Flowers and Floral
Floral is back! And the good news is that we've learned a few lessons on how to make floral decor less 1980's and more timeless. Think of tasteful, floral wallpaper applied to a feature wall, or a large floral canvas print or artwork above the bed. Fresh flowers, flower pots and even full-standing olive trees in pots are all in fashion, giving a splash of organic life and colour to your bedroom interior. 
A Reading Nook
One of the simple bedroom decorating ideas that we love also happens to be highly functional – a reading nook, reading couch, or even just a giant, comfy bean bag beside a bright window becomes a cosy place of refuge where you can disappear into a book or snooze away a Sunday afternoon. 
Vintage & Antiquities
2020 is a collector's paradise! This year, the best bedroom accessories will also include completely non-functional elements, unless you consider prettiness a function. Tassel fringing, old lace, aged wood, derelict typewriters – old is the new New and combining the charm of the late 1800's with the convenience and comforts of the early 2000's is one of our favourite modern bedroom ideas!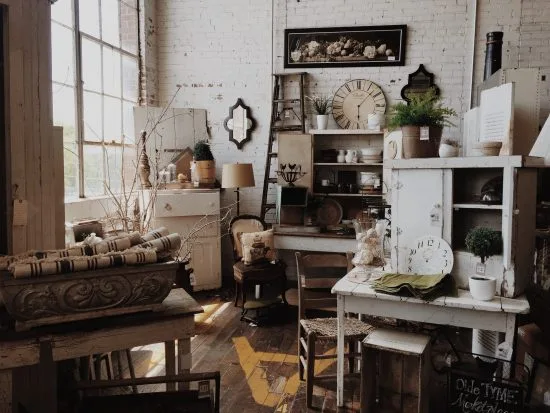 How to find the best bedroom accessories
Your bedroom is your sanctuary and should be a reflection of what a sacred space looks like to you. While trends and ideas are there to inspire, take them as merely that: inspiration. Once you know what you want, it'll be easier for you to spot decor and accessories that fit the dream, without having to search out specific brands or trends. 
From all of us at Fit for Bed, we wish you happy decorating – pop into one of our stores if you'd like to chat about how a great bed can complement your personal haven.