Buy an upholstered headboard for the quick comfort-fix your room needs
How can you introduce a little bit of glam and a heap of comfort to your bedroom? Simply by installing a well-chosen headboard that pairs perfectly with your interior. We're huge fans of upholstered headboards, which are timeless feature pieces that provide a soft landing for that end-of-day slump into your bed.
Because it's the focal point of your at-home private sanctuary, buying a headboard may take some consideration. Here are some things you may want to think about:
Shop for quality – A headboard can be a hefty investment so don't skimp on quality. Look for robust, solid frames, high-density padding and resilient upholstery.
Take measurements – If your mattress and bed base is tall, or you like to pile up mountains of pillows and cushions, a short headboard isn't going to make sense for style or lean-back comfort.
Check installation – Some headboards are wall-mounted, which may mean making alterations to your walls. Others are freestanding, and simply fit wedged between the bed and wall. Find out what's going to work for your bedroom set-up most.
Shop for style – consult with friends, magazines or interior stylists to identify a style that will work with your bedroom decor. If your room is typically feminine, with plushy cushions and sumptuously gathered curtains, perhaps a curved or camelback headboard would be a better option, over a dead-square, modern headboard.
Consider your colour scheme – Personal tastes differ! In our experience, buying a headboard that contrasts the wall colour makes for a super-stylish bedroom feature.
Upholstered and tufted headboards at Fit for Bed
Alluring curves and smooth lines are making a comeback in bedroom decor. Our classic range of headboards delivers inspired design and plush comfort to your bedroom.
More about Harris Hotel upholstered headboards:
The Harris Hotel range of headboards is locally handcrafted with care.
Our headboards are fitted with resilient, high-density foam for longer-lasting comfort and durability.
The luxurious range of padded headboards are upholstered with high-quality contemporary fabrics in a range of six sophisticated colours. (Blue-grey, charcoal black, earth, grey, natural, stone, and many more to come)
New colour-match feature – match your headboard to your bed base! Harris Hotel and Fit for Bed now upholster bed bases to match these iconic headboard designs.
Each Harris Hotel headboard is available to fit all commercial bed sizes:
The York – The Buckingham – The Vertical Fluted – The Horizontal Fluted
Single – 990mm wide x 1400mm high
3-Quarter – 1150mm wide x 1400mm high
Double – 1450mm wide x 1400mm high
Queen – 1600mm wide x 1400mm high
King – 1910mm wide x 1400mm high
Super King – 2080mm wide x 1400mm high
The Sussex and Somerset Headboards

Single – 990mm wide x 1500mm high
3-Quarter – 1150mm wide x 1500mm high
Double – 1450mm wide x 1500mm high
Queen – 1600mm wide x 1500mm high
King – 1910mm wide x 1500mm high
Super King – 2080mm wide x 1500mm high
The Sussex Headboard
Fill your home with understated elegance and discreet comfort, with a contemporary-classic headboard. This curved upholstered headboard – a quintessential camel-back design – remains one of our most beautiful, sought-after headboards on the market.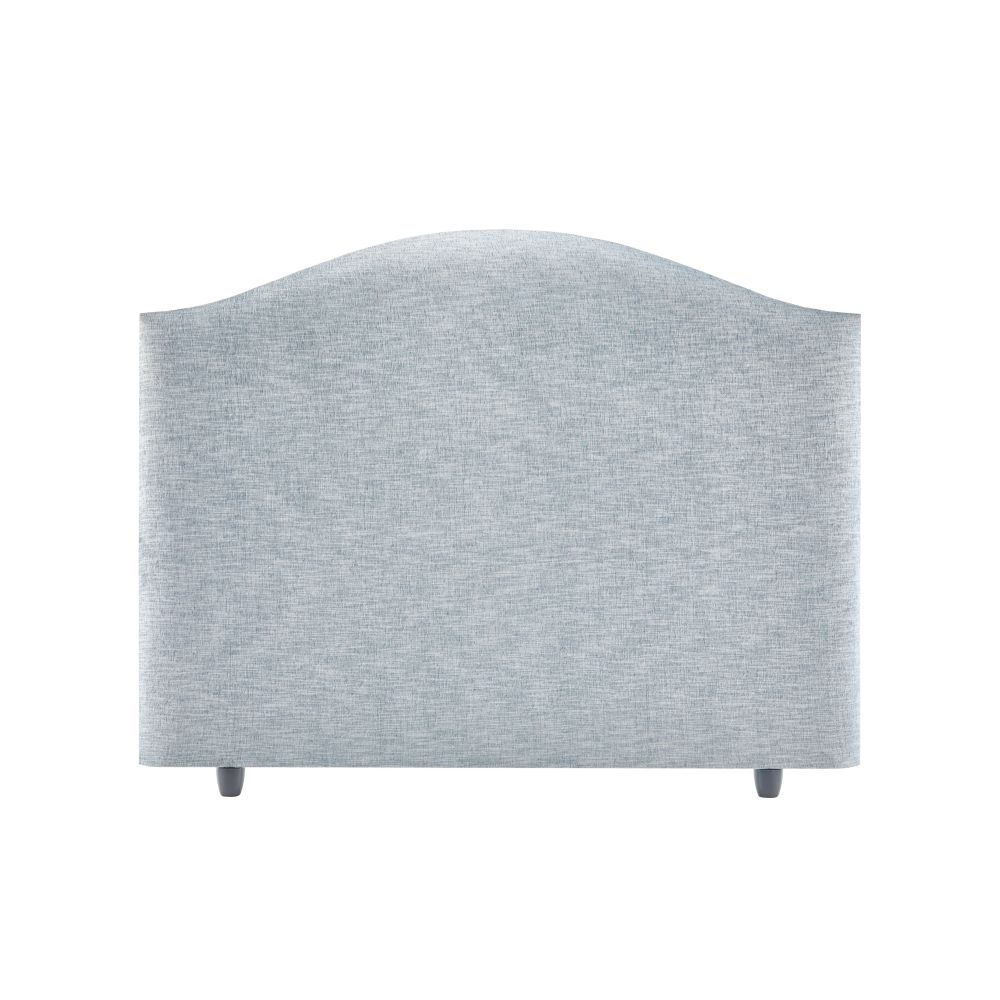 The Somerset Tufted Headboard
A camel-back headboard reminiscent of the Sussex headboard – the elegant arches of our Somerset Tufted headboard deliver just the right amount of personality, with its diamond-shaped tufted pattern. A hand-crafted headboard with upholstered tufted buttons perfectly applied, the Somerset Tufted Headboard feels like traditional glamour meets modern finesse, and is available in our six classic colours.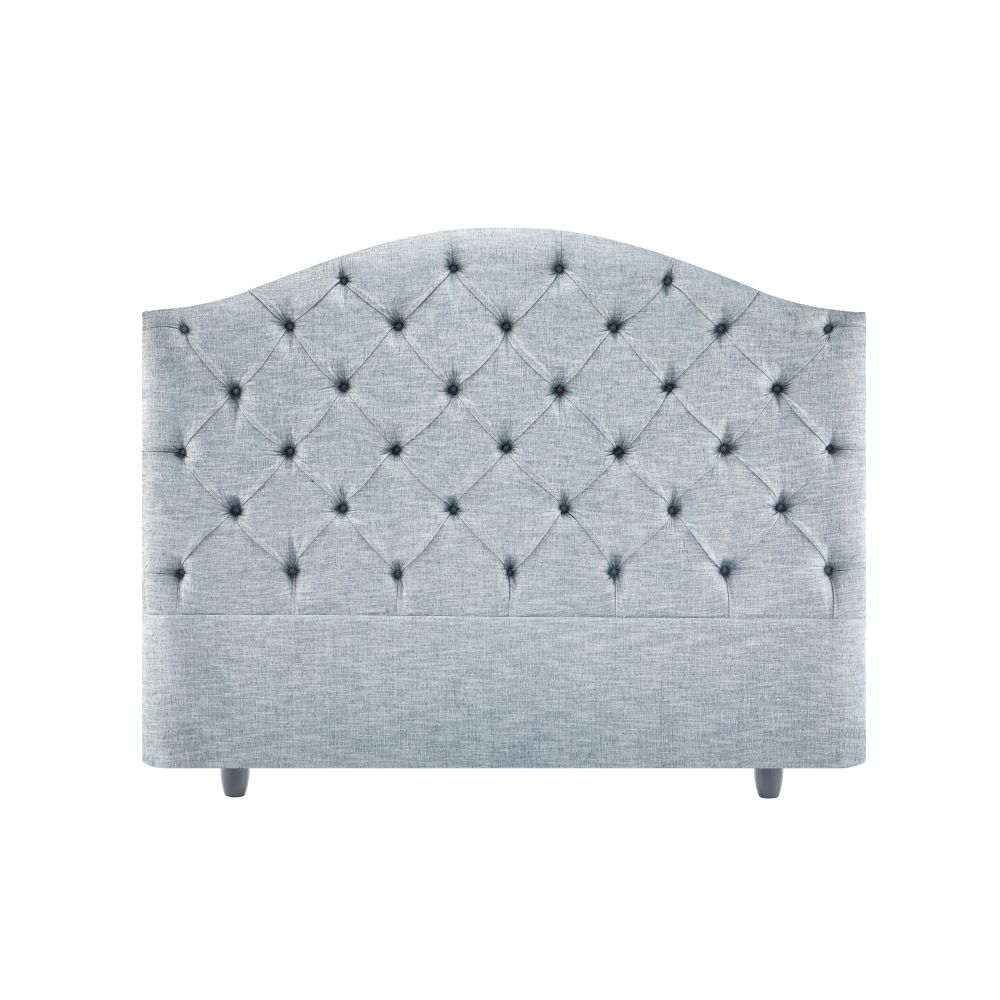 The York Headboard
Experience clean lines and sleek precision with the York Headboard – the ultimate modern headboard for minimalist interiors. Perfectly complemented by Harris Hotel's outstanding, high-quality upholstery, now you can buy a headboard that will stay fashionable for as long as it stays comfortable.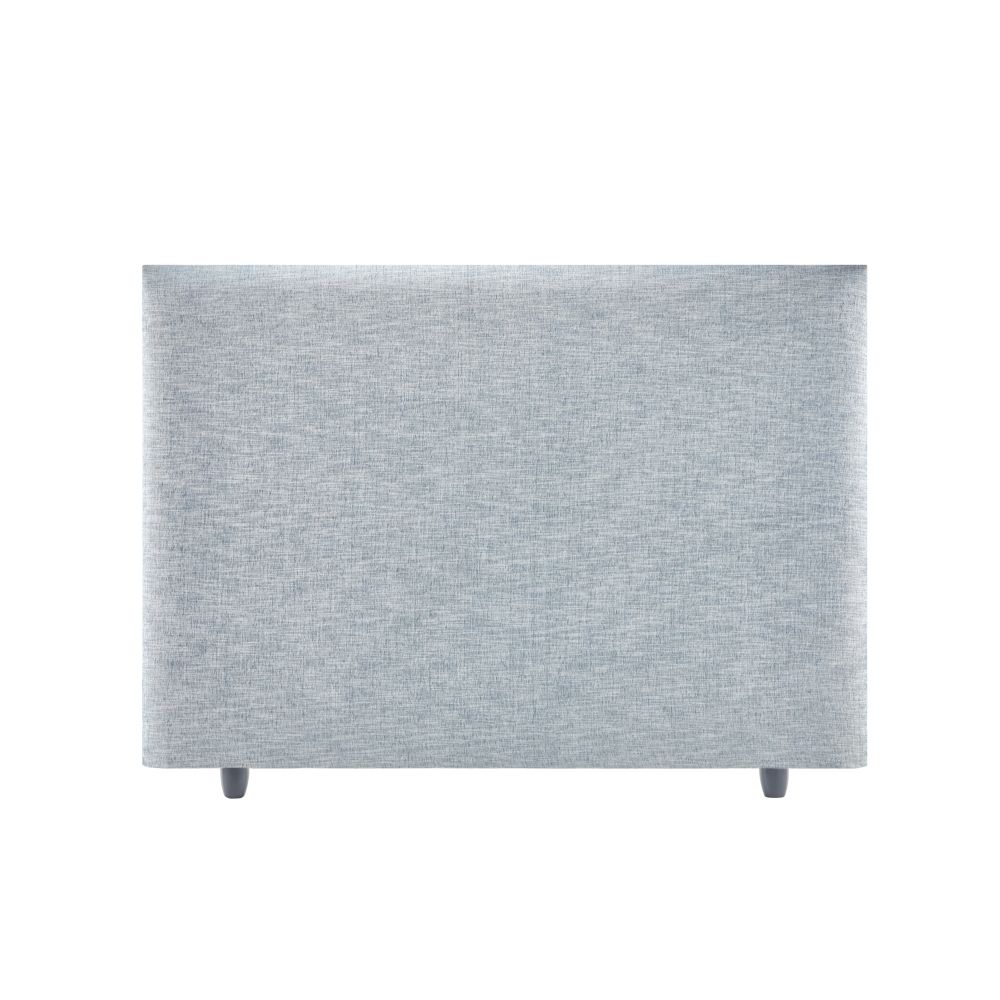 The Buckingham Tufted Headboard
Harris Hotel's new voguish Buckingham Tufted Headboard is an irresistible bedroom feature, that hints at vintage art-deco inspiration. Upholstered buttons cast a diamond tufted design that beautifully contrasts the clean angular lines of the headboard itself. Feel fabulous right at home with this ageless bedroom feature.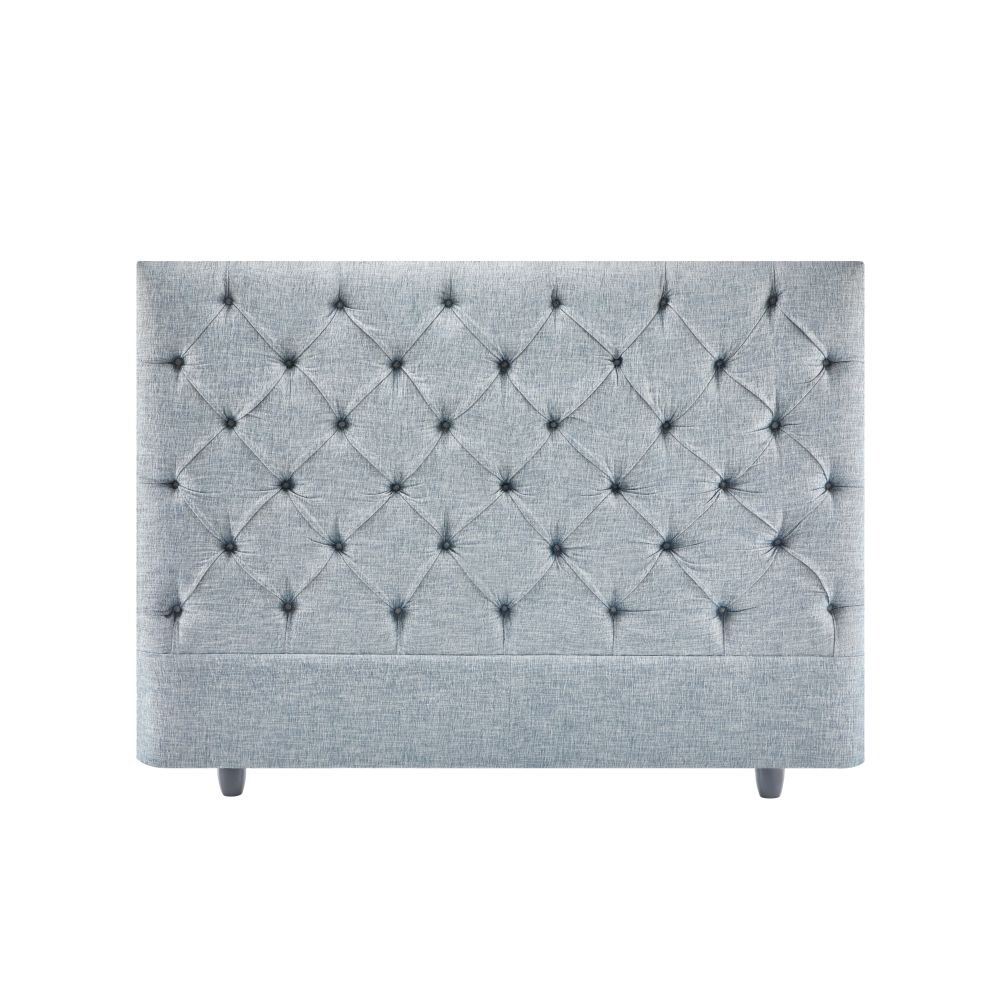 Horizontal Fluted Upholstered Headboard
In any of our six earthy tones, the Horizontal Fluted Upholstered Headboard brings a stylish, sleek look to your bedroom. Hand-sewn meticulously, the horizontal channels add the illusion of a wider bed, making your bedroom look more spacious and more welcoming than ever before. Angular, clean lines give this feature a timeless, solid look and feel, while soft high-density padding means hours of comfort reading a book or watching TV in bed.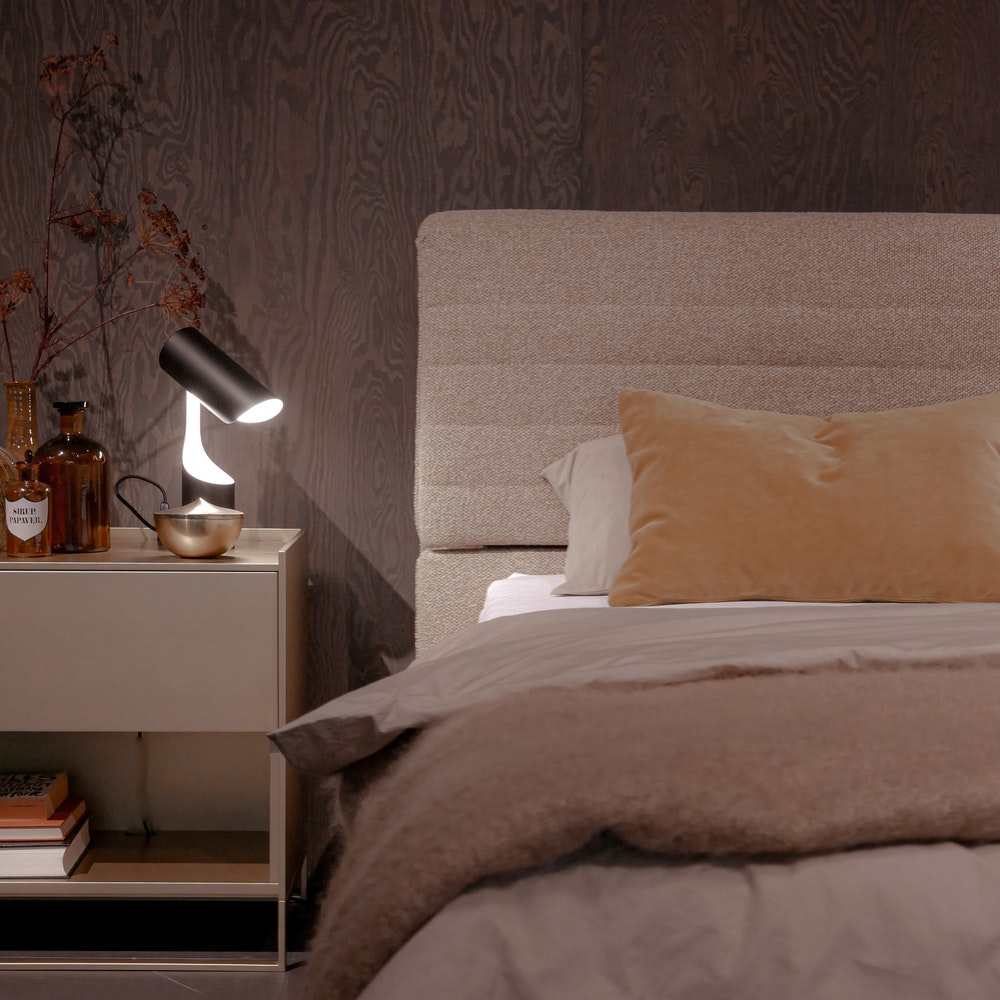 Vertical Fluted Upholstered Headboard
Slightly more dramatic-looking than its horizontal counterpart, the Vertical Fluted Upholstered Headboard is an enduring design of regal vertical strength. Striking juxtaposition combined with high-quality foam and fabric leaves little room for doubt that this is a statement piece for master bedrooms, kids' bedrooms and guestrooms. Vertical lines give the illusion of longer bed length, making this the perfect headboard for narrow rooms.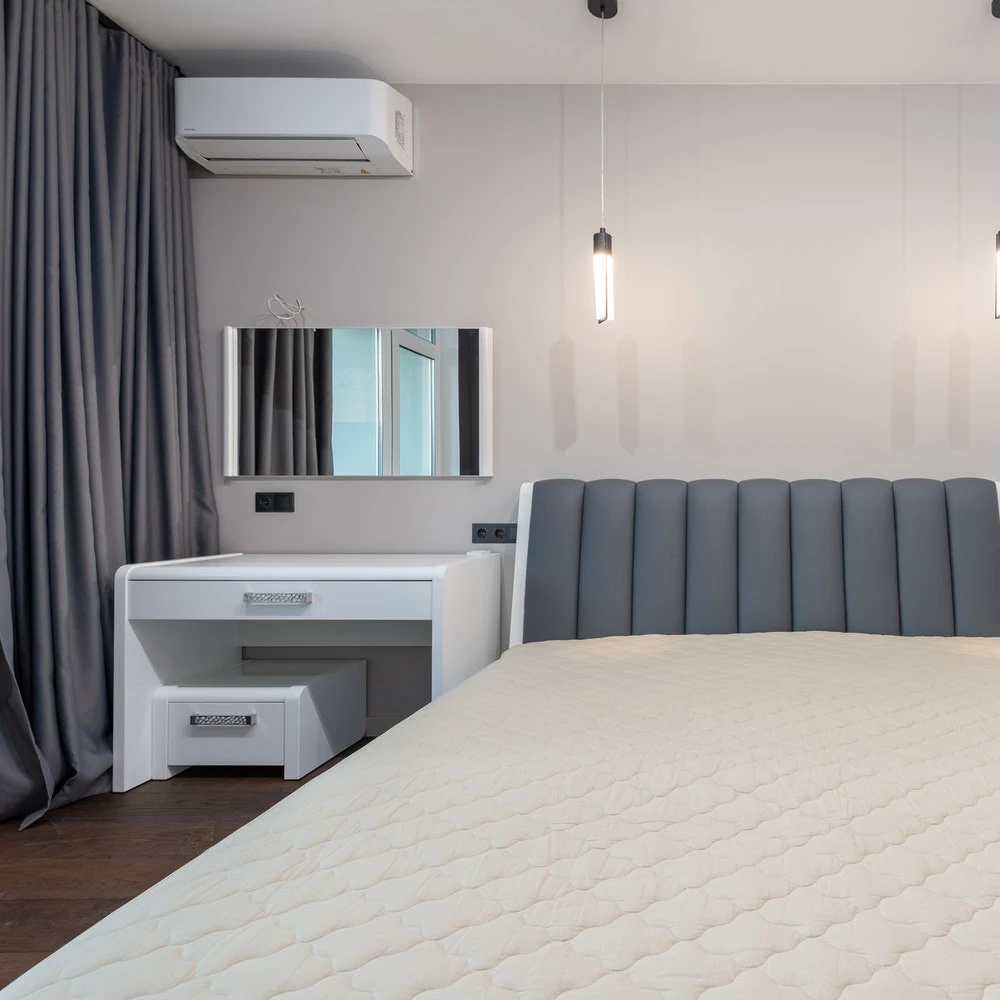 A Guide to Upholstered Headboard Care
As with any furniture item upholstered in fabric, these bedroom features only need a little TLC to stay as gorgeous as the day you decided to buy an upholstered headboard. The good news is that, because they're not as likely to suffer wear and tear the way that a couch or rug may, caring for your fabric headboard is fairly straightforward.
Vacuum your headboard regularly, as you would any fabric piece of furniture. This will remove any build-up of dust and allergens.
Use a high quality scented fabric spray (not too generously) if you'd like your headboard and bedroom to smell fresh.
Depending on use, give your upholstered headboard a light spring clean, using a sprinkling of baking soda and a damp cloth. Work the baking soda into the fabric gently, and then vacuum the residue away after a few hours.
If you're concerned about a build-up of oils from leaning against your headboard, add to your comfort by propping yourself up using your pillow.
Try to sleep an inch or so below your headboard, so that your scalp isn't in constant contact with it. If not, scalp oils can build up on your headboard. However, this can be cleaned by priming the area with a little baking soda, followed by a spot removal cleaning process.
For spot removal, simply use a dash of upholstery detergent and clean water. Apply the detergent and water gently and sparingly and dab the mark until it lifts. Allow the headboard to air-dry.
For an overall overhaul, you can use a carpet cleaning machine on your upholstered headboard. We recommend that you do this with the utmost care, being gentle with the fabric.
Whether you're looking for a modern headboard, or a bedroom feature with a little flair, an upholstered headboard offers it all – comfort, style and durability, at an affordable price.
If you'd like to talk to us about your headboard requirements and find your perfect match, get in touch with us today!