Whatever your size, you need a good night's sleep – to remain healthy, for optimum daily performance and to uphold your mental wellbeing. While trying to find a comfy mattress can drive anyone crazy, finding the best mattresses for heavy people presents its own set of challenges.
According to sleep experts, if you weigh 120kg or more, you may need to check that your mattress is suited to provide the kind of support that your body needs – regardless of whether you're overweight or simply have a naturally larger build. The reason for this is simple: the heavier-set you are, the more pressure your body places on a mattress over time.
What are the sleep and comfort challenges that heavier set people face?
If having a heavier build places increased stress on your mattress, the results often include:
Failures in ergonomic design of the mattress
Loss of spring integrity and tension, or snapped springs
Dips and ridges in poor quality foam, or foam not manufactured to withstand heavier weights
Collapsed edges and corners of the mattress, where one would sit
Structural failure of poor quality bed bases
Parallel to the impact that heavier weights can have on a bed, heavier-set people may also experience a variety of sleep and comfort challenges when sleeping on an ill-suited mattress.
Heavier-set people find it more difficult to stay cool when sleeping, especially on memory foam mattresses.
Getting in and out of bed, as well as movement during sleep, often disturbs sleeping partners.
Ergonomic design may be inadequate for extra weight, resulting in aches and pains from poor lumbar support.
Broken or displaced springs, or ridges and dips in foam, add to the person's discomfort and further hinders deep, restful sleep.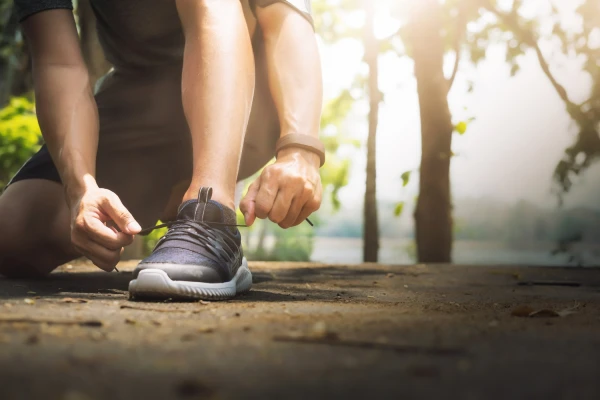 7 Tips for buying a bed for a heavy-set person
Fortunately, technology and sleep health innovation has come a long way and there are solutions if you know where to find them, and what to look for. Here's what you need to know when looking for the best mattresses for heavy people:
1. Search for a thicker mattress
A thin mattress is not going to be able to offer the support that a heavier person needs. A thicker mattress offers a higher level of deep suppression support, providing relief to some of your high-stress pressure points.
2. Consider a King bed
It's time to indulge a little… Or a lot! Because heavier people usually occupy more space in bed, you may want to consider a larger bed, with extra length. This allows you and your sleeping partner ample room to sprawl and may also help to absorb movement.
3. Find a bed with effective edge support
Mattress edges are prone to collapse, as we often sit on the edges or corners – to tie our shoelaces, for example. Search for a mattress that offers a robust framework designed to withstand additional weight on the edges and corners of the mattress.
4. Consider breathability
Mattress edges are prone to collapse, as we often sit on the edges or corners – to tie our shoelaces, for example. Search for a mattress that offers a robust framework designed to withstand additional weight on the edges and corners of the mattress.
5. Invest in firm, ergonomic design
There are mattresses that are designed to deliver both firm comfort and ergonomic support for heavy-set sleepers. These are intended to keep you from sinking too deep into the mattress, while supporting key heavier zones, such as shoulders and hips.
6. Research the quality of foam
Foam density determines the durability of a mattress, not the firmness. For a hard-wearing solution, remember that denser mattresses last longer. While regular foam offers a density of 30, latex foam enjoys a robust 45 density, giving it a significant advantage in terms of durability.
Harris Hotel For Heavier-Set People
To make supreme sleep comfort a reality to people of all sizes and weight classes, we've developed Harris Hotel Heavy Duty – the ultimate bed for heavier-set people. Harris Hotel beds are trusted by some of South Africa's leading hospitality brands – such as Three Cities, Hilton Hotels and Tsogo Sun – and is proudly endorsed by The National Accommodation Association and The KwaZulu-Natal Bed & Breakfast Association.
Specially manufactured for support and durability, Harris Hotel solves the many sleep problems that heavier-set people encounter, through thoughtful and innovative design.
Firm comfort
Harris Hotel Heavy Duty mattresses are 45 density latex – 50% more resilient than the conventional 30 density foam mattresses.
Heavy sleepers enjoy the comfort of the mattress's reinforced middle, with posture bars that provide critical lumbar support for typically-heavier parts of the body.
The Harris Hotel Heavy Duty system is internationally recognised, chiropractor-endorsed.
High-quality durability
The double-tempered high coil-count spring system, comprising heavy-gauge coils, is rust resistant and robust.
The underside of this turn-free mattress consists of 30mm 55 density re-bonded foam, offering the mattress and base additional support.
The edge and corners of the mattress are reinforced by a high-density foam wedge encasing. Tie those shoelaces, with confidence!
The Harris Hotel Heavy Duty base is supported by 6 legs, not 4.
This sturdy, carefully-tailored bed is built to accommodate people of 150+kg.
Your sleep health in Harris Hotel's hands
Harris Hotel beds are furbished in cotton stretch knit:

Contours to the body better – a perfectly responsive surface for bigger people
Breathable and cool
Multi-quilt layers for increased fabric durability

Aloe vera-infused upholstery offers all the natural benefits of the aloe vera plant:

Boost the body's defence systems
Hydrate and soothe the skin
Enjoy anti-allergenic properties (say goodbye to dust-mites!)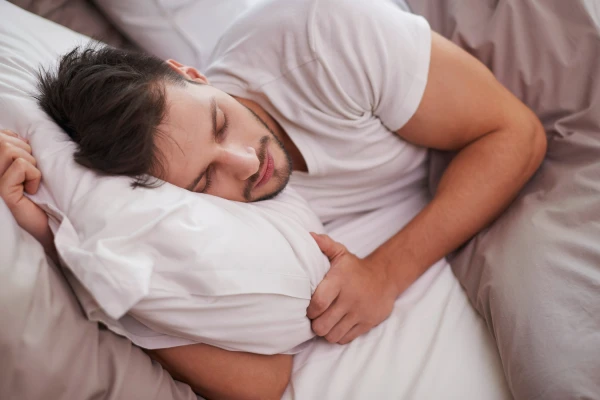 Fit for Bed – South Africa
We're committed to finding unrivalled sleep and comfort options for all people – heavyweight and lightweight, tall and short, young and old. There truly is a solution for everyone. If you'd like to find out more about the best mattresses for heavy people, specially designed by the iconic Harris Hotel brand, get in touch with a Fit for Bed expert today.