An unsupportive, uncomfortable mattress will leave you quite literally tired of the nightly toss and turn. 
You deserve better. 
You deserve to sink into pure, just-right comfort every single night – comfort that we believe can be found on a latex mattress. 
In it's purest form, latex is one of Mother Nature's most wonderful gifts. Raw, pure latex is sap harvested from rubber trees. Latex farmers carve diagonal grooves across the tree bark and place bowls beneath the point where the milky sap drips out. 
Raw latex is used in over 40,000 commercial products, predominantly rubber, but is also processed – frothed up and baked – to create foamy layers, which we use in mattresses. There are different types of latex mattresses, depending on how it's been manufactured and the ratio between latex and synthetic materials. 
As far as getting a good night's sleep goes, you can only get closer to nature's solution by sleeping on the earth itself. (Ouch)
But the really good news? The harvesting of latex is a sustainable process that encourages tree growth, while producing a resource that is 100% biodegradable. 
And that's why so many people love it. 
The Many Benefits of Latex
Besides providing an eco-conscious, natural mattress for guilt-free slumber all night long, there are other reasons to love latex mattresses!
1. Unparalleled comfort
Latex offers a perfect combination of high-density support and buoyancy. It's a renowned for providing relief to sleepers who suffer from back pain or joint pain, thanks to latex's natural elasticity. Latex mattresses provide gentle cradling for heavier body parts, like hips and shoulders, while supporting the natural curve of the spine – whether sleeping on your side or your back. 
2. Healthy sleep
It's one thing to sleep comfortably; it's something else entirely to sleep healthily. Latex is naturally mould and dust mite resistant and so, where a completely synthetic mattress needs to be treated by harsh chemicals for hygiene and hypoallergenic purposes, your natural latex mattress stays fresh and allergy-free for years without the chemicals. 
3. Latex is durable
You'll want your super-comfy latex mattress to last forever, and the good news is that high quality latex mattresses are incredibly durable, lasting 15 to 20 years on average. This can be credited to the resiliency of latex, which is basically a natural rubber product. If buying a mattress is a long term investment into healthy sleep habits, these mattresses really give maximum ROI. 
4. A mattress that breathes
Adding extra value to the health and hygeine benefits of latex mattresses, natural latex has an open-cell structure which allows for constant airflow. In addition to this, these layers of latex are manufactured with 'pinholes' which further enhances breathability. 
While mattresses made from synthetic materials retain body heat, due to chemical treatments and lack of breathability, latex mattresses have wonderful heat regulation properties to keep you cool in summer, and warm in winter.
5. No disturbances
Latex mattresses have come a long way in how they handle bounce and movement. Latex mattresses absorb and isolate movement, so that when one partner tosses or rolls around, it's barely noticeable on the other side of the bed. What's more, latex is responsive and bounces back within seconds when weight is transferred. This means you don't lose a moment of support if you move around while sleeping. 
6. Customisable firmness
Unlike many other traditional mattress types, latex mattress manufacturers now customise mattresses according to the ergonomic zones of the body. You can now find a mattress that is designed to support a body shape like yours, your weight, and your preferred sleeping style – and latex is the perfect, high-durability material for this kind of customisation.
7. Perfect for Adjustable Beds
Because of its natural elasticity, latex mattresses are the ideal choice for adjustable beds. Where other mattresses may not bend due to stiff, inflexible foams or steel components inside spring mattresses, latex bends 100% to the shape of the adjustable bed as the bed moves, with no risk of tearing or damage to the mattress itself.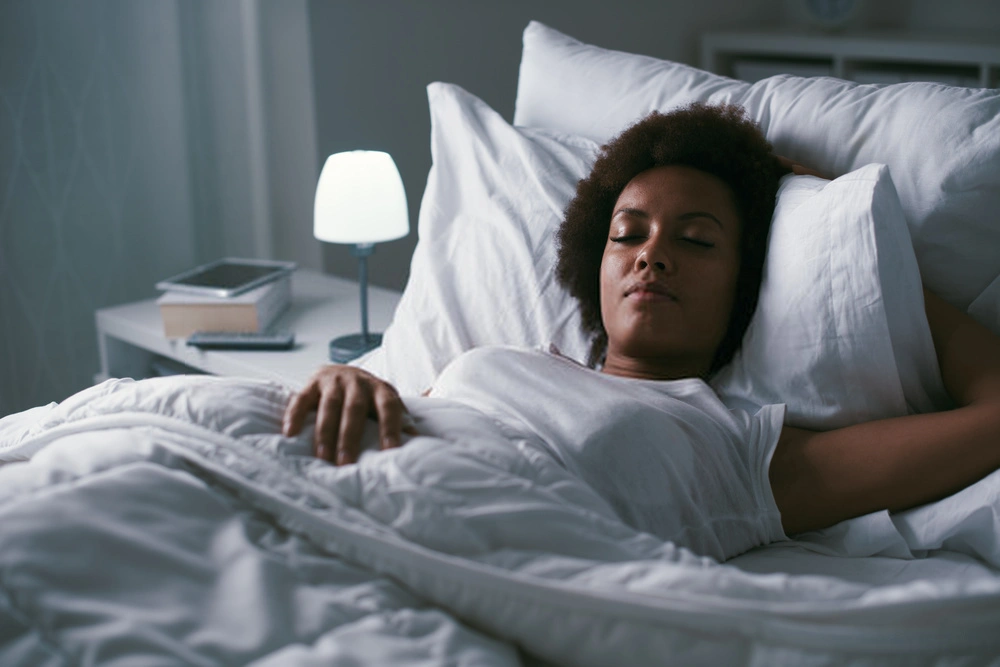 But why shouldn't I buy memory foam?
We've considered the latex mattress vs memory foam debate for years, and we hear the question time and again: "Shouldn't I buy memory foam?" 
In short, we don't think so. There are numerous compelling reasons why we believe that latex mattresses provide superior sleep quality and value. Here are some of those reasons: 
Memory foam mattresses are notorious for overheating. While latex offers breathability and heat regulation, memory foam traps body heat. 

Becuase memory foam is less responsive than latex, it does not bounce back quickly as you move. Not only does this mean that you experience a lack of support between sleeping positions, it also means that you may struggle to actually roll around and adjust your sleeping position in the first place. For many, this results in waking up completely. 

Latex is notoriously durable and will last a long time. On the other hand, memory foam is known to start sagging quicker over time, and will need to be replaced sooner. 

Memory foam is a synthetic material, which means that it's not considered an eco-friendly option and would be treated with harsh chemicals against dust mites and allergens. 

Latex mattress reviews show better sleep quality scores than memory foam mattresses, which we credit to the way that latex conforms to the overall shape and weight of the body and spine. 
The Fit for Bed Latex Mattress Range
At Fit for Bed, we've sourced the best latex mattresses, imported all the way from Belgium – as delicious to sleep on as Belgian chocolate is to taste! Our mattresses are designed and manufactured to offer supportive, eco-friendly and deeply satisfying sleep. 
Five to seven support zones for ergonomically correct sleeping positions

65 density pure latex mattresses for ultimate support and durability

Latex-memory foam hybrid option for the best of both worlds

Plush comfort or dual comfort for firmness options to suit individual needs

2 Year Guarantee and 10 Year Warranty on all our latex mattresses

Soft upholstery knit cover for sumptuous comfort and enhanced cooling properties
What's more, we've got the vote confidence you need to enjoy peace of mind that Fit for Bed's latex mattresses are sustainably sourced and responsibly manufactured. Our imported latex mattresses hold global certifications: 
GOLS Certification (Global Organix Latex Standard)

FSC Certification (Forest Stewardship Council)
Get the rest that you deserve! Reach out to us for more information about our new range of dunlop and natural latex mattresses, or visit a store to try one out for yourself.