Staying at a hotel, BnB, or resort is usually a means to an end – travellers find a safe and comfortable place to call home while exploring the surrounds, visiting family or attending regional conferences and business meetings. However, no hotel feels like home without the best hotel beds.
Whether an establishment offers modest accommodation or lavish indulgences, hotels mattresses are a key feature that could convert one-time guests into return visitors and word-of-mouth business.
The science of hotel-quality sleep
According to Conde Nast Traveler[1] , global leaders in tourism and hospitality, there are scientific reasons why it's difficult to get a good night's sleep in even the most luxurious hotel – especially on the first night. Sleep researchers have studied the phenomenon for decades, simply calling it "first night effect".
According to sleep experts, we develop associations between sleep and our environments as infants. While these associations may evolve as we get older, our brains depend on certain environment consistencies to fully relax. It could be as simple as the bed's proximity to the bedroom door, unfamiliar background sounds, sleeping on a specific kind of pillow, or needing a bottle of water at the bedside each night.
While hotels can do little to replicate the bedroom of each and every guest they accommodate, there are other things that they can do to ensure that "first night effect" only lasts for one night.
Minimise noise
Silence is golden, as they say, and no truer words could be spoken about a quiet hotel environment for a good night's sleep.
Set the right air-conditioning temperature
Sleep experts advise that the best temperature for sleep is 18° Celsius. This may seem cool to some, but the gentle chill sends a message to your body's internal clock, saying, "The sun's gone down! It's time to produce that magic sleep-hormone, melatonin."
Prioritise cleanliness
Would you believe that the typical home mattress contains more dust mites than the average hotel bed? Even so, hotels can placate cleanliness anxiety by ensuring that each suite is spic-and-span – especially bathrooms and mattresses.
Get the lighting right
As with temperature, dimmed lighting helps the body to transition to 'night mode' and start producing melatonin. Dim-able lamps and soft lighting are an important part of pre-bedtime ritual, contributing to to healthy sleep cycles!
Buy the best hotel beds
Of course, once a hotel perfects room temperature, lighting and cleanliness, the guest's quality of sleep ultimately depends on the comfort of their bed. The challenge? Find hotel beds that are both robust and ergonomically design to support people of different sizes and preferences.
Use quality linen and upholstery
High thread count linens and treated upholsteries are not only easier on the eyes and softer on the skin, but they also help to regulate temperature and minimise allergies.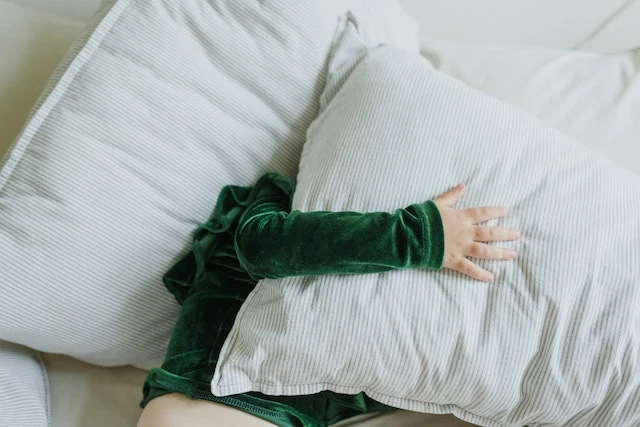 Get five-star sleep on Harris Hotel beds
Hotels depend on providing supreme, glorious comfort to their guests – that's why we hear so many people ask the question, "Where do hotels buy their beds?" Whether for the hotelier or the home, finding the right mattress starts with understanding what provides perfect spinal support, and years of use.
Through ongoing research and design evolution, Harris Hotel beds and mattresses tick all the boxes of hotel-quality, five-star sleep. Here's how.
Uber-cool mattresses
You won't break a sweat – or catch a chill – on a latex mattress furbished in 100% hotel-grade cotton! High-quality, breathable materials ensure optimum temperature control, no matter the season.
Our top hospitality tip: Dress your hotel beds in 100% cotton linen to further enhance the temperature control of the latex mattresses.
The benefits of latex mattresses
Latex mattresses are eco-conscious and naturally mould- and dust-mite resistant. Typically 45-density latex, Harris Hotel mattresses are extremely durable and offer the perfect balance between buoyancy and high-density support – the perfect match for hospitality and home!
Our top hospitality tip: Explore different kinds of latex mattresses, including double-sided mattresses and heavy-duty mattresses, for increased longevity in your hotel suites.
Naturally hygienic
Not only are latex mattresses naturally dust mite resistant, but Harris Hotel mattresses are also treated with Aloe Vera, which has antibacterial properties. This minimises the intrusion of dust mites and helps with allergies.
Our top hospitality tip: Amplify your hotel hygeine efforts by using cotton mattress protectors and pillow protectors.
Upholstered headboards
We're pretty passionate about stunning interior spaces, and headboards can make a powerful design statement. Harris Hotel headboards come in a variety of modern styles, and you get to choose from 40 upholstery fabrics, to match the bed base.
Our top hospitality tip: Upholstered headboards and bed bases are easy to clean. Equip your staff with the right care techniques to prolong the life of your suite interiors.
Say goodbye to the nasty nightfrill
Nightfrills and bed wraps are outdated and labour-intensive to clean. Harris Hotel's upholstered bed bases and elegant, imported bed legs can be perfectly matched to your Harris Hotel headboard.
Our top hospitality tip: If you match your headboard to your base, use a contrasting linen colour to pack a visual punch to your suite.
Flippable mattresses with easy-to-follow turning schedule
Harris Hotel's flippable mattress, The Double Sided, is the ultimate hotel bed for hospitality establishments. With an easy-to-follow turning schedule for hotel staff and managers to implement, unmatched comfort and mattress longevity are par for the course.
Our top hospitality tip: Give your discerning guests the night of rest they deserve by exploring high coil count systems, which are known for their comfort and durability.
The ultimate twin-to-king conversion
No one enjoys rolling into the crack of a king bed comprising two twins, and for hotels accommodating a mix of couples and sharing corporates, it's a difficult bullet to dodge! With Harris Hotel's cushioned mattress converter, the room can be swiftly transformed from a practical twin bedroom to an elegant king suite. No crack, no fuss!
Our top hospitality tip: Don't let your sumptuous king bed dwarf your pillows! More is more, when it comes to luxury, so indulge your guests with a set of king size pillows.
Versatile pillows
How do hotels select pillows to suit backck-sleepers, side-sleepers, tummy-sleepers, ladies, gentlemen, children or grannies? Pillows like Harris Hotel's Cool Fibre range are filled with long-lasting synthetic fibres and covered in down-proof cotton percale casing, providing versatile support for different people.
Our top hospitality tip: We recommend that hotels stock pillows that are specially treated against dust mites, to accommodate guests with asthma or allergies.
High quality linen
From classic-white percale to a variety of magnificent, richly-coloured designer patterns and textures, Harris Hotel's high-quality 100% cotton linen offers 200 and 400 thread count luxury to dress hotel beds in durability and style. Ensure hygeine and prolong your bedroom inventory's lifespan with our cotton pillow and mattress protectors.
Our top hospitality tip: Cheap linen doesn't endure the heavy washing regime of hotels and guesthouses. Rather stock quality linen for a five-star guest experience and return on investment.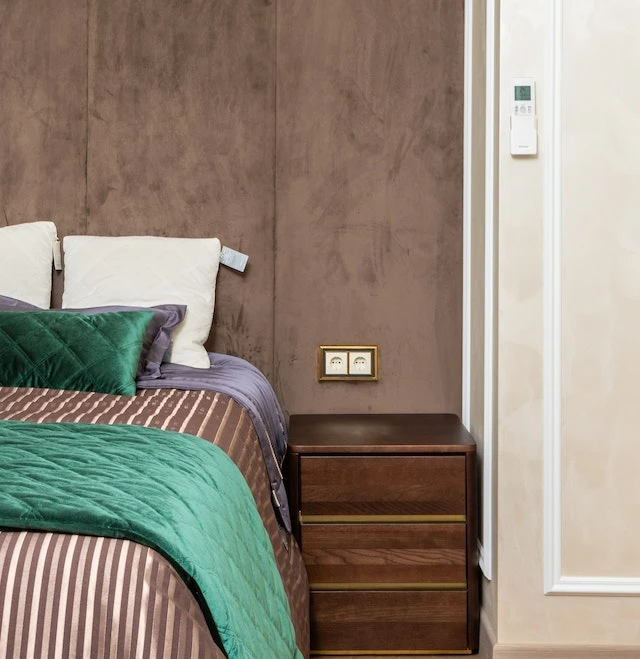 Fit for Bed – Harris Hotel Ambassadors
Harris Hotel mattresses, beds and accessories are of a world class quality, and have been endorsed by the National Accommodation Association of South Africa (NAA) and the Kwa-Zulu Natal Bed and Breakfast Association (KWABABA). That's why you'll find them in deluxe, internationally-acclaimed hotels like Tsogo Sun, Hilton Hotels, Protea Hotels, Three Cities, and more.
We provide hospitality establishments and homes with unmatched comfort and value – visit our stores to find out more, or give one of our helpful consultants a call.