Adjustable Beds
Making sleepless nights a thing of the past, the advanced ergonomic design of our adjustable beds are proven to provide you with total comfort and perfect support. All of our adjustable beds are German engineered and TUV approved – ensuring you get the best night's sleep ever! Find the bed you've been dreaming of from our range below.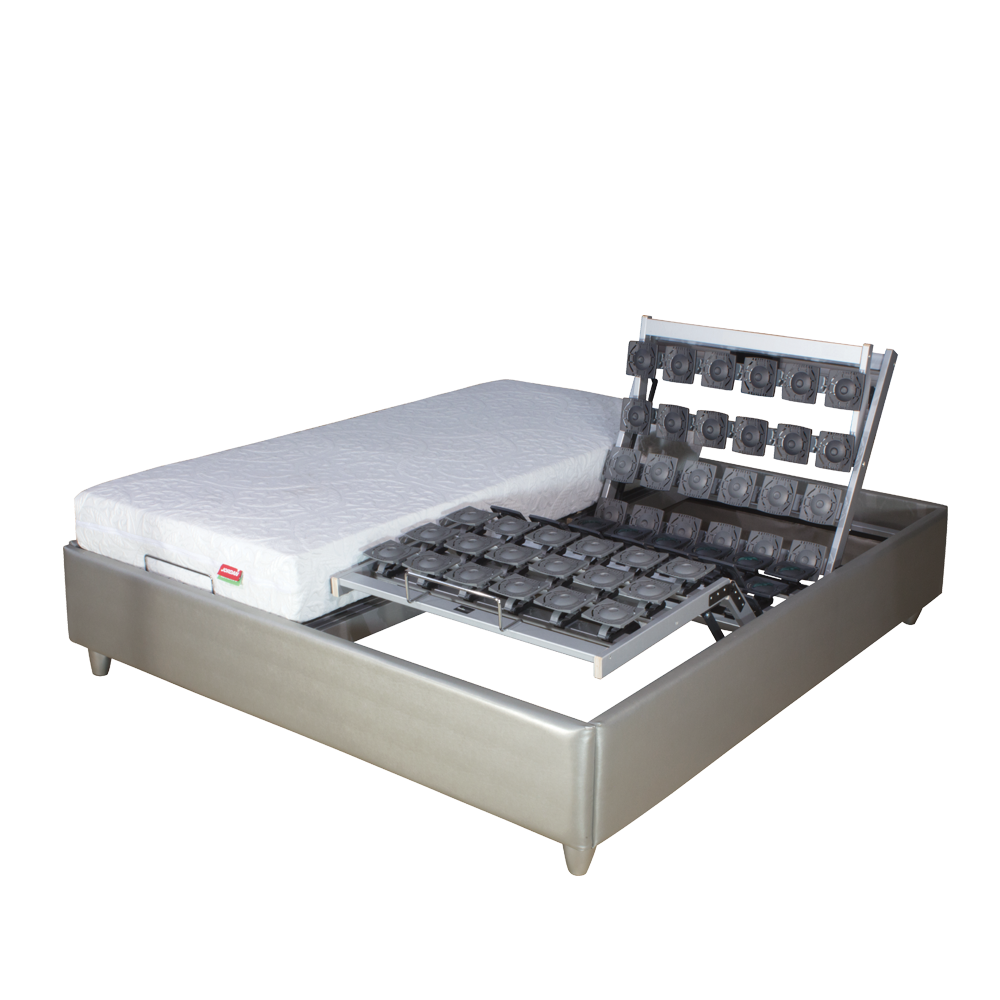 Why Buy an Adjustable Bed from Fit for Bed?
Since an Adjustable Bed allows for the most restful and the most restorative sleep, this bed is ideal for whose lives are busy and stressful.
If you suffer from joint pain or other chronic pain, or you have an injury, an Adjustable Bed provides the best sleep solution for you.
An Adjustable Bed is ideal for anyone who is recovering from surgery.
An Adjustable Bed can provide you with relief from lower back pain, swelling of the legs and muscle fatigue due to over-exercising.
If you set your Adjustable Bed to a reasonably upright level, this can reduce the incidence of snoring and acid reflux.
You may simply want an Adjustable Bed to achieve the maximum comfort level during your sleep and rest.